1598: Make a Difference!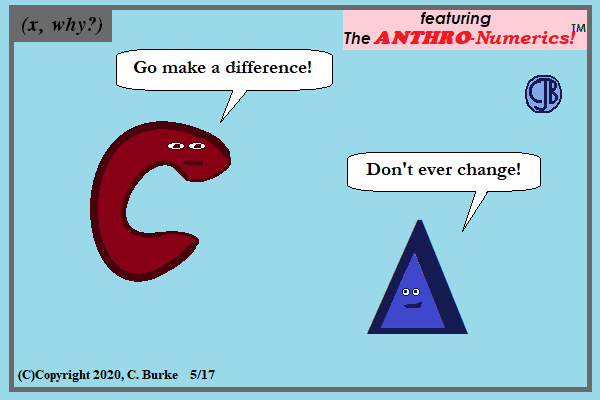 Click Me
for a random comic




Be the change!

Overthought this one. Originally, it was a dy/dx and a Constant. I knew I didn't want just a minus sign.

And it should've been more graduation-themed, but what are you going to do?

This one was supposed to be on Friday, but Friday got away from me. As did Saturday. Today's going to be busy, too, but I squeezed in some time.

Please visit my blog: http://mrburkemath.blogspot.com.
(You can also go there to leave comments!)



Click Me
for a random comic





(x, why?) is hosted on ComicGenesis, a free webhosting and site automation service for webcomics.