1595: Happy Mother's Day 2020!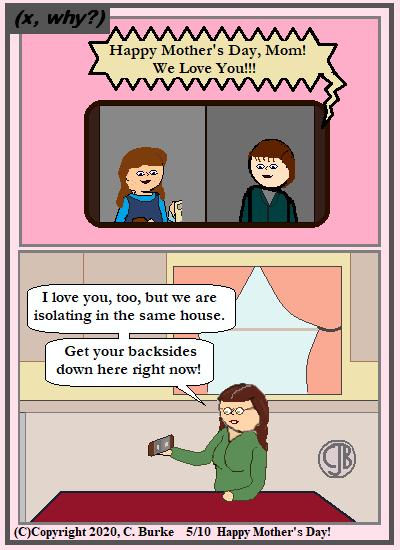 Click Me
for a random comic




Looks like breakfast is late.

For that matter, this comic was delayed because, while I was working on it, we wound up with a family conference call because my kids are actually not in isolation with us.

Sharon could've used "butts" or "keisters" or those who are unaware, as everyone knows, a "floating point" is one of those things you see in the sky, but it's actually in your eye. And that's an error.

Please visit my blog: http://mrburkemath.blogspot.com.
(You can also go there to leave comments!)



Click Me
for a random comic





(x, why?) is hosted on ComicGenesis, a free webhosting and site automation service for webcomics.