1682: What Social Media Christmas Comic is This?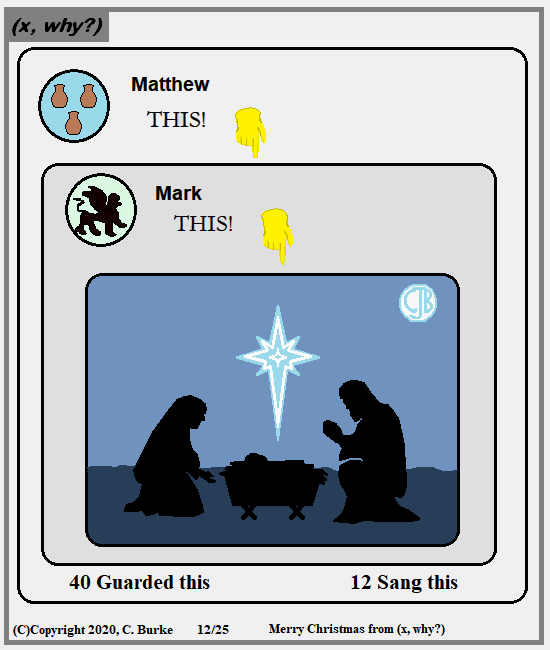 Click Me
for a random comic




Merry Christmas 2020! Share the Joy!

It's been an interesting year, to say the least. And it ended with several projects going on, several irons in the fire, as it were, and there just wasn't enough time.

Amusingly, the one comic that I had written out from 2019 had to be cut because of two surprise family gatherings of sorts yesterday. (And even without that, it was iffy.) But, on the bright side, I have a comic idea ready to go in December 2021!

Please visit my blog: http://mrburkemath.blogspot.com.
(You can also go there to leave comments!)



Click Me
for a random comic





(x, why?) is hosted on ComicGenesis, a free webhosting and site automation service for webcomics.