934: What's It All About, Algie?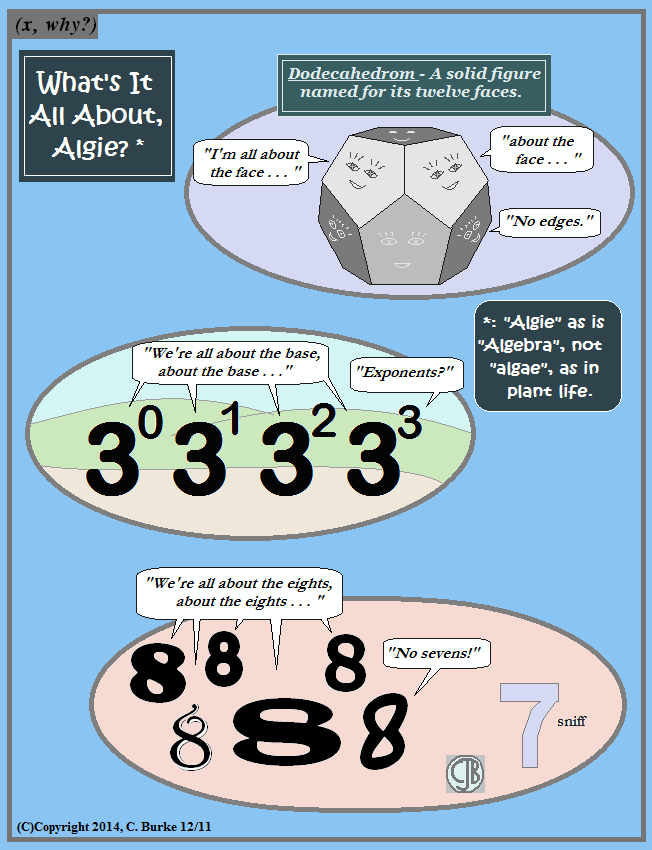 Click Me
for a random comic




It's all about the pun.
And it's about a month later than I planned it.

And once I'd decided on going with an allusion to What's It All About, Alfie, I had to lose the examples that didn't go with Algebra. There were a number of variations that I had written down (some better than others) and some I forgot because I wasn't near that piece of paper. Going to happen.

But if you're going to round the bases, make sure you know who's on first. I don't know.

Please visit my blog: http://mrburkemath.blogspot.com.
(You can also go there to leave comments!)



Click Me
for a random comic





(x, why?) is hosted on ComicGenesis, a free webhosting and site automation service for webcomics.