900: Trigonometry Jones and the Golden Ratio, Part 1.618033988749894848204586...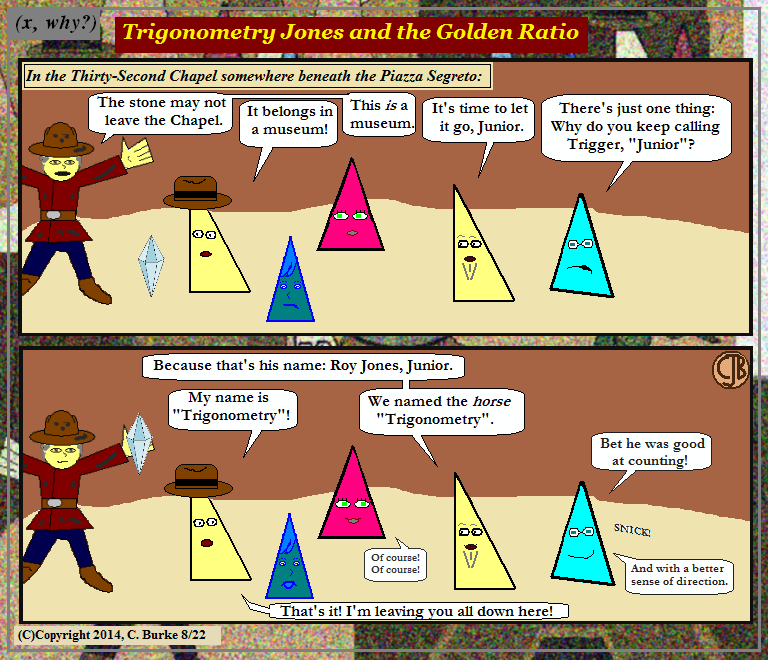 Click Me
for a random comic




And if the horse were here, they could ride off into the sunset.

---

For anyone who joined in the past five years and missed out, or are wondering about "Part 144/89", check out the following:

For a quick read, check out the Comics-Only site, starting here, and then continuing here.

Or if you might want to comment, check out these blog entries:
1/1, 2/1, 3/2, 5/3, 8/5, 13/8, 21/13, 34/21, 55/34, 89/55, 144/89, 233/144, 377/233, 610/377.




Please visit my blog: http://mrburkemath.blogspot.com.
(You can also go there to leave comments!)



Click Me
for a random comic





(x, why?) is hosted on ComicGenesis, a free webhosting and site automation service for webcomics.