Easter Sunday Comic: Happy Easter!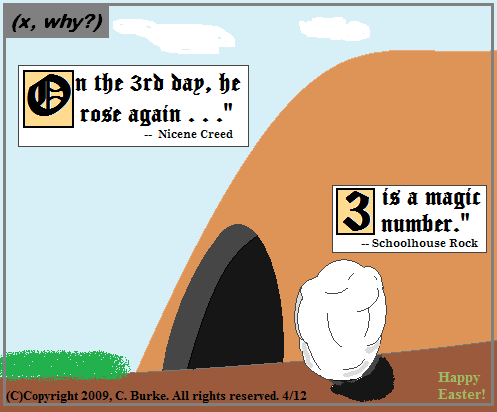 Click Me
for a random comic

Have a happy and healthy Easter Sunday,

and don't eat too much chocolate.

(Save some for tomorrow.)

Obligatory Math Content:If you ate half of your chocolate and jellybeans today, and have of what was left over tomorrow, and half of what was left over from then the next day, and so on and so on, when would all the chocolate and jellybeans be gone?

Answer: if you were that miserly with your candy, I'd get fed up with you already and finish it for you by Thursday!




Please visit my blog: http://mrburkemath.blogspot.com.
(You can also go there to leave comments!)



Click Me
for a random comic





(x, why?) is hosted on ComicGenesis, a free webhosting and site automation service for webcomics.