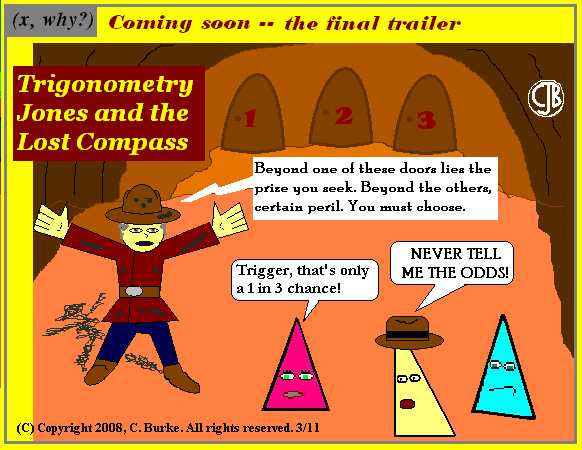 Click Me
for a random comic

#041

Trigonometry Jones and the final trailer

Yes, I'm mixing franchises. You can sue me or take what's behind the curtain.




Good News: As of today, xwhy.comicgenesis.com is in sync with mrburkemath.blogspot.com.
Bad News: As of today, and for the forseeable future, the updates will no longer be daily. More likely, new comics will appear every three days or so, which was generally the schedule on the blog.





Please visit my blog: http://mrburkemath.blogspot.com.
(You can also go there to leave comments!)



Click Me
for a random comic





(x, why?) is hosted on ComicGenesis, a free webhosting and site automation service for webcomics.