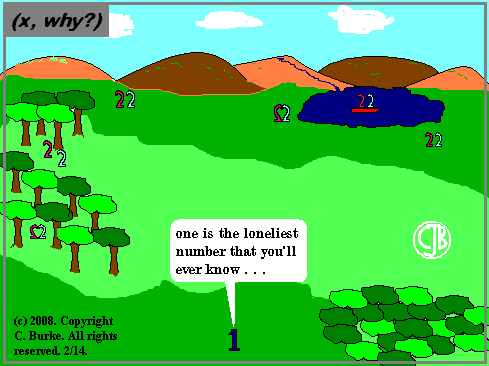 Click Me
for a random comic

#031

Happy Valentine's Day

I hope you're NOT the ONE.





On the down side, that message might be a little late.
On the up side, the comics are almost in sync
And if you're reading this six months after the fact, it won't matter at all!

This comic originally appeared on my old blogger page on 2/14/08.





Please visit my blog: http://mrburkemath.blogspot.com.
(You can also go there to leave comments!)



Click Me
for a random comic





(x, why?) is hosted on ComicGenesis, a free webhosting and site automation service for webcomics.