1537: Twisted Logic? Nay!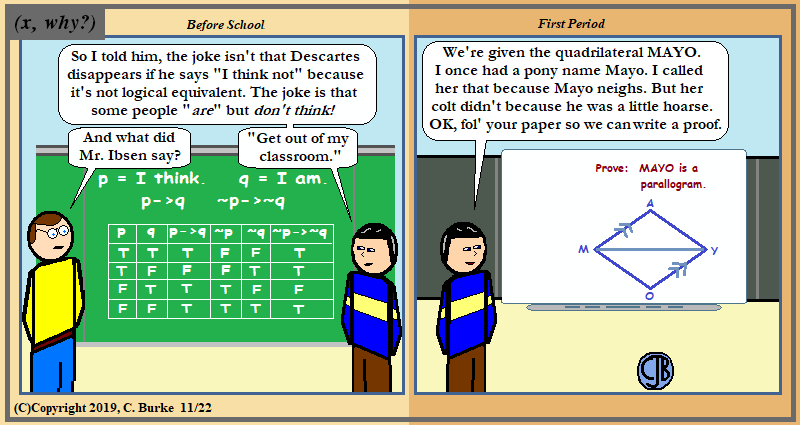 Click Me
for a random comic




Now think before you filly the blanks.

Sorry for the two unrelated jokes and are less unrelated than you may imagine.

I can't state my case any more plane than that. Tap tap. (Final thought: Mike's name was originally going to be Ed, but I wouldn't go with a Mister Ed joke now, would I? I mean, except for that time that I actually did?

Please visit my blog: http://mrburkemath.blogspot.com.
(You can also go there to leave comments!)



Click Me
for a random comic





(x, why?) is hosted on ComicGenesis, a free webhosting and site automation service for webcomics.