190: File It Under "Wood"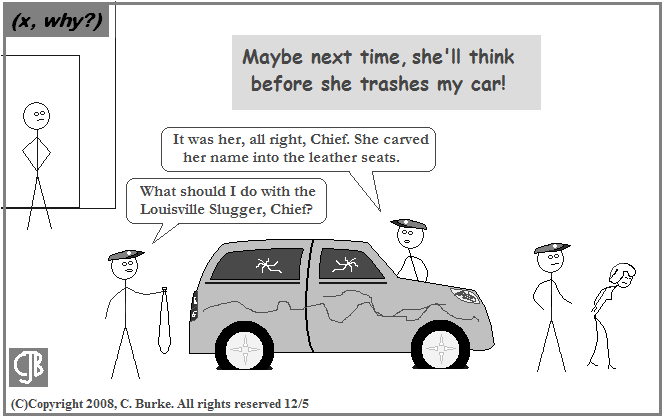 Click Me
for a random comic

And the Chief said, "File it under 'Wood'."

I first pictured this cartoon months ago, but decided not to do it.
And then I heard this song on the radio in the car at least five times in the last couple weeks -- and I'm not usually in the car long enough to hear a lot of music.
So if it's still getting airplay, it's fair game.




Please visit my blog: http://mrburkemath.blogspot.com.
(You can also go there to leave comments!)



Click Me
for a random comic





(x, why?) is hosted on ComicGenesis, a free webhosting and site automation service for webcomics.