151: Drive Offensively!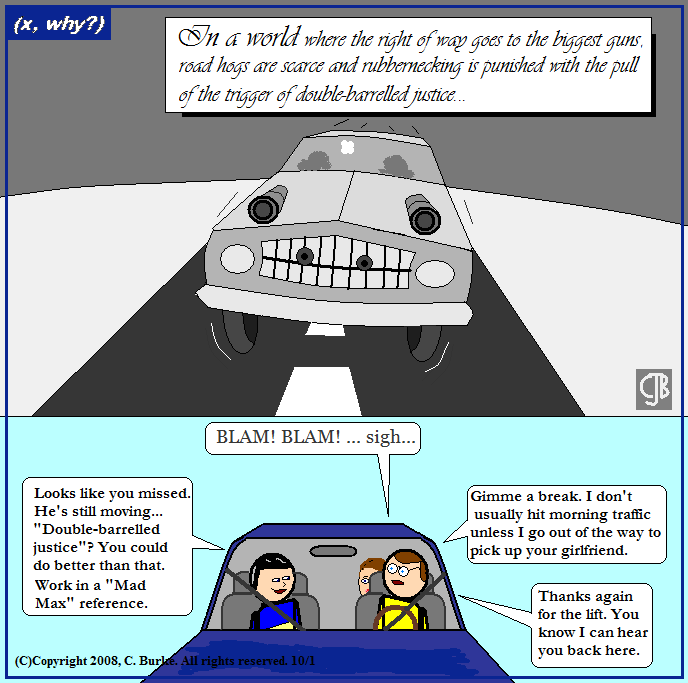 Click Me
for a random comic

You know, I still can't read the words "In a world..." without thinking of the recently departed voiceover actor from the GEICO commercial. Or the other one from the Jerry Seinfeld movie.

Those would be Donald LaFontaine and Hal Douglas, respectively.




Please visit my blog: http://mrburkemath.blogspot.com.
(You can also go there to leave comments!)



Click Me
for a random comic





(x, why?) is hosted on ComicGenesis, a free webhosting and site automation service for webcomics.